I had booked 2 flights before my departure. One to Bangkok and another one from Kuala Lumpur to Auckland. Therefore, I knew that my time in Southeast Asia will end in Kuala Lumpur, but I had no idea how and when I would get there. Originally, I didn't really plan on spending a lot of time in Malaysia. At the end, I spend one week there and I could have easily stayed longer.
Langkawi
My first stop was on Langkawi or to be more specific Palau Langkawi, the biggest island of the 100 islands at the Northwest Coast of Malaysia. Langkawi is very close to the border to Thailand and it is very easy to reach. I came from Koh Lanta and travelled by bus and ferry. When I initially got to the island, I didn't really know a lot about it. Of course, Langkawi has beautiful beaches, but also some other attractions. For example the Sky Bridge in the mountains. From there you have view over the whole island and over the islands nearby. You can even see some thai islands. The bridge is only for pedestrians and you have to take a cable car to get up there. This was probably 8km from my hostel and I was thinking about renting a scooter to see the bridge and then explore the rest of the island. When I got to the rental service, I saw that they also had mountain bikes and immediately I got the idea to make it a biking trip instead. When I told the guy of the rental that I wanted to bike to the Sky Bridge, he just laughed at me and told that it would take me all day. After my biking experience in Laos I was a bit unsure. I didn't want to end biking uphill all day, again. So, I asked again how high the mountains are and then some other people told me that the mountains were actually not that high. So, I rented the bike and in the end the mountains/hills weren't bad at all and I had a nice day.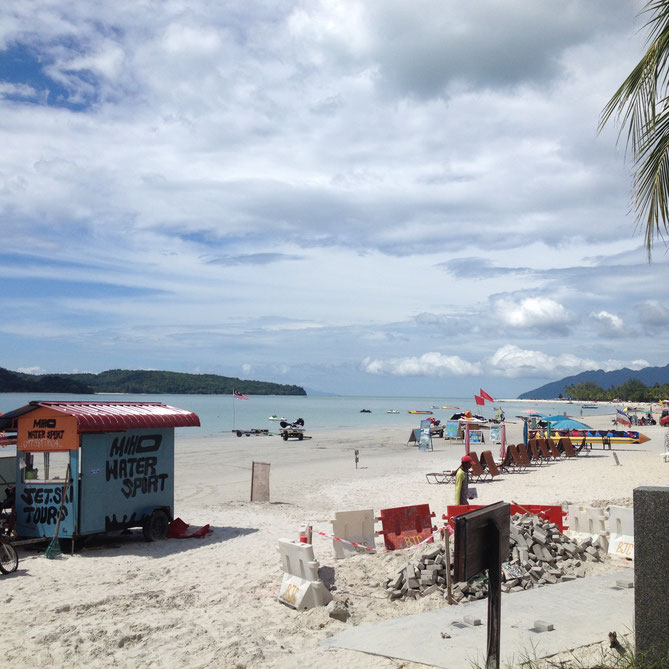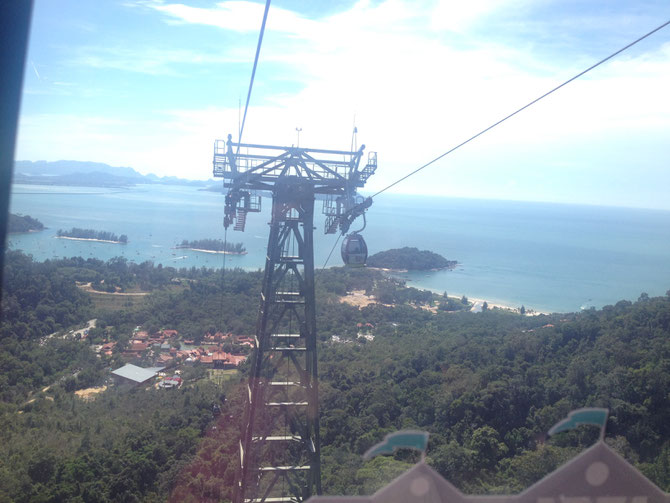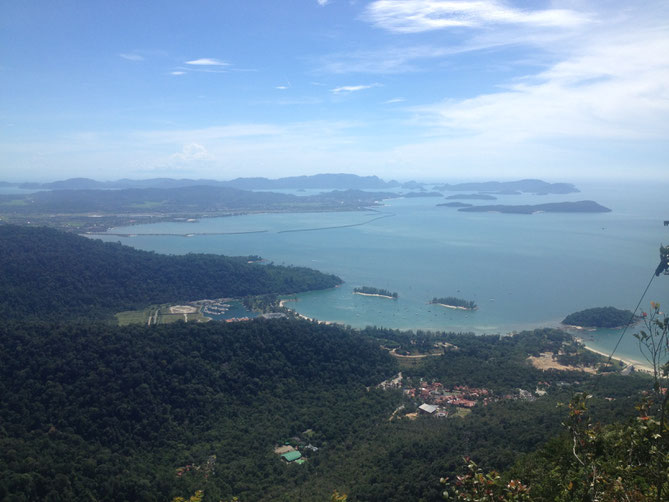 Penang
Penang is one of these places that I had never heard of before I started my trip. But I noticed the name during my time in Thailand. And of course, how else could be, while eating. Eating curry in Thailand, you usually get the choice between red, green, massaman or penang. Penang was also recommend by other travelers and described as a hotspot for food in Malaysia. Of course, I couldn't say no to this. So, I went to Penang for a couple days. The city is very multicultural and all the different religions seem to live together in peace. In one street you can find a mosque, church and synagogue right next to each other. Another highlight of the city is the street art. I spend my days in Penang mainly with eating and walking around to discover the street art.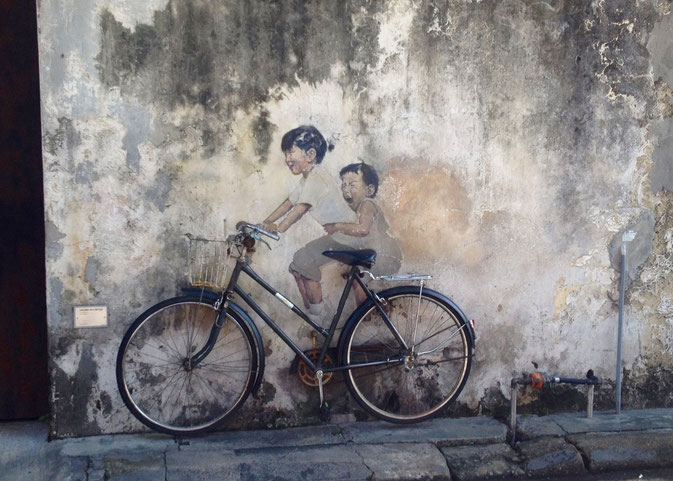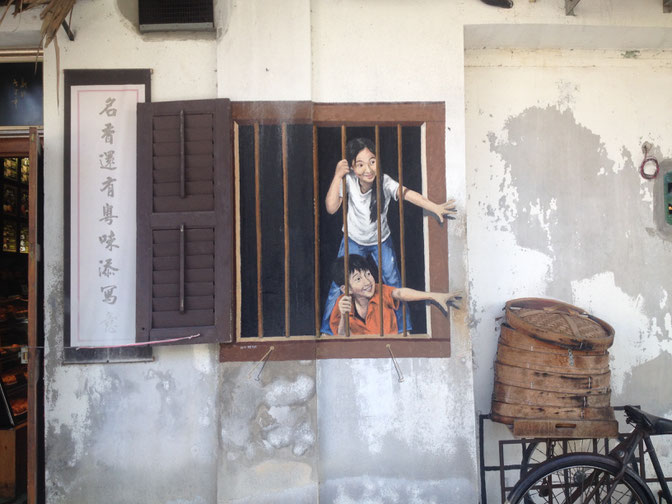 Kuala Lumpur
My last stop in Malaysia was Kuala Lumpur, the capital. Again, I had a couple days to explore the city before my time in Southeast Asia would come to an end. During my time there, I mainly just wandered through the city without an actual destination. And then it was time to go to New Zealand...